India Kawasaki Motors Pvt. Ltd. (IKM) has officially launched the Kawasaki KLX300R, a high-performance dirt bike designed to assert its dominance in the Pro-level segment. The KLX300R joins its siblings, ranging from the beginner-friendly KLX110R L to the professional-grade KLX450R, marking a significant expansion of Kawasaki's renowned KLX series to cater to a broader spectrum of riders in the Indian market. The Pro-level KLX300R is set to make waves with its Ex-Showroom starting price at INR 5,60,000.
Kawasaki KLX300R : Positioning
The KLX300R emerges as the epitome of high-performance trail biking. It is strategically positioned between a weekend play bike and a full-fledged racing machine. As the flagship model in the KLX lineup, the KLX300R seamlessly integrates top-tier engine and chassis performance to deliver the ultimate lightweight and enjoyable off-road experience.
With its arrival, Kawasaki aims to accommodate riders of all skill levels, offering an enticing entry point for off-road enthusiasts. This bike boasts of a 292cc engine, plush suspension, and a push-button electric start. Thus the KLX300R promises an easy-to-ride package for trailblazing adventures, setting the stage for an elevated riding experience.
The KLX motorcycles are envisioned as ideal dirt bikes for introducing aspiring racers to the competitive world of trailblazers. With enhanced engine power and an array of exciting features, the KLX300R is poised to revolutionise motocross in India, empowering riders to unlock their true potential on the track.
Key highlights of the Kawasaki KLX300R
Powerful Engine: The KLX300R boasts a serious off-road package with a fuel-injected 292cc liquid-cooled four-stroke single-cylinder engine. This engine delivers crisp responses, quick-revving power, and robust low-end torque. The electric start ensures hassle-free ignition at the push of a button, regardless of altitude or air temperature.
Nimble Chassis: A lightweight perimeter frame provides optimised rigidity for stability at high speeds, while the short wheelbase facilitates agile handling. The ERGO-FIT four-way adjustable handlebar positions allow riders to tailor the KLX300R to their size and preferences.
Trail-Tuned Suspension: Built for serious off-road play, the KLX300R features long-travel suspension designed to handle the challenges of aggressive off-road riding. The inverted front fork enhances stability and control, even on rough terrain.
Wheels & Brakes: Large-diameter wheels efficiently overcome trail obstacles, contributing to superior trail-riding performance. The powerful petal disc brakes, featuring a twin-piston calliper in the front and a single-piston calliper in the rear, provide confidence and control. The rear Uni Trak single-shock system offers preload adjustability along with adjustable compression and rebound damping.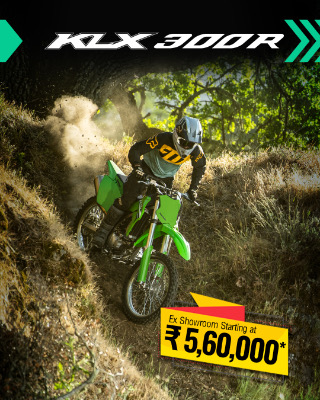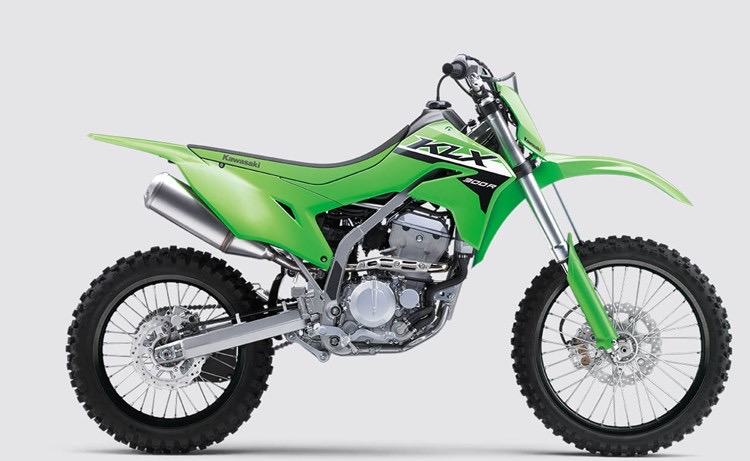 Also Read – Kawasaki reveals Z500 & Ninja 500 motorcycles.