In an ambitious move to dominate the superbike racing scene, Honda has revealed the highly anticipated 2024 race-spec CBR1000RR-R Fireblade SP, a machine that promises to set new standards in performance, specification, and style. Honda, renowned for its engineering prowess, has taken a significant leap forward with this latest iteration, incorporating extensive enhancements inspired by their MotoGP RCV racer.
2024 Honda CBR1000RR-R Fireblade SP : More Details
The 2024 CBR1000RR-R Fireblade SP, set to be the sole version of this legendary Honda superbike available in the UK next year, builds upon the radical redesign introduced in 2020. Despite boasting 215bhp and track-focused features, the previous version struggled to keep up with competitors from Ducati, Yamaha, and Kawasaki on the racing circuit. To address this, Honda has collaborated closely with HRC, infusing the new Fireblade with cutting-edge technology and race-inspired improvements.
Powertrain of the 2024 Honda CBR1000RR-R Fireblade SP
Under the hood, the 999cc power unit remains unchanged in terms of peak power and torque, delivering 215bhp and 112.5 Nm respectively. However, Honda engineers have meticulously revamped the engine internals to enhance power delivery across the entire RPM range and improve corner exit acceleration. The changes include adjustments to compression ratio, intake ports, valve timing, and lighter components, all influenced by MotoGP innovations. Additionally, a new, lighter Akrapovič titanium exhaust system and revised gear ratios contribute to improved acceleration.
Upgrades to the 2024 Honda CBR1000RR-R Fireblade SP
Chassis improvements are equally impressive, featuring an upgraded frame and a swingarm derived from the RC213V-S. The bike also becomes the inaugural model to incorporate the third generation Öhlins Smart Electronic Control suspension, offering superior handling and control. Braking performance receives a boost with the installation of new Brembo Stylema R four-piston calipers, ensuring precise stopping power.
Notable modifications have been made to the bike's ergonomics, addressing concerns about the extreme riding position of its predecessor. The handlebars are now positioned higher, while the footpegs are lower, providing riders with a more comfortable and maneuverable experience both on the road and the track.
In a bid to further entice enthusiasts, Honda has introduced a limited edition variant, the Fireblade SP Carbon Edition, restricted to just 300 units. Each unit comes adorned with a commemorative plaque on the airbox cover and features a carbon fiber front mudguard, three-part fairing (including winglets), and mudguard cover. While these enhancements only marginally reduce the bike's weight by 1kg, they undoubtedly elevate its desirability, making it a must-have for collectors and avid riders alike.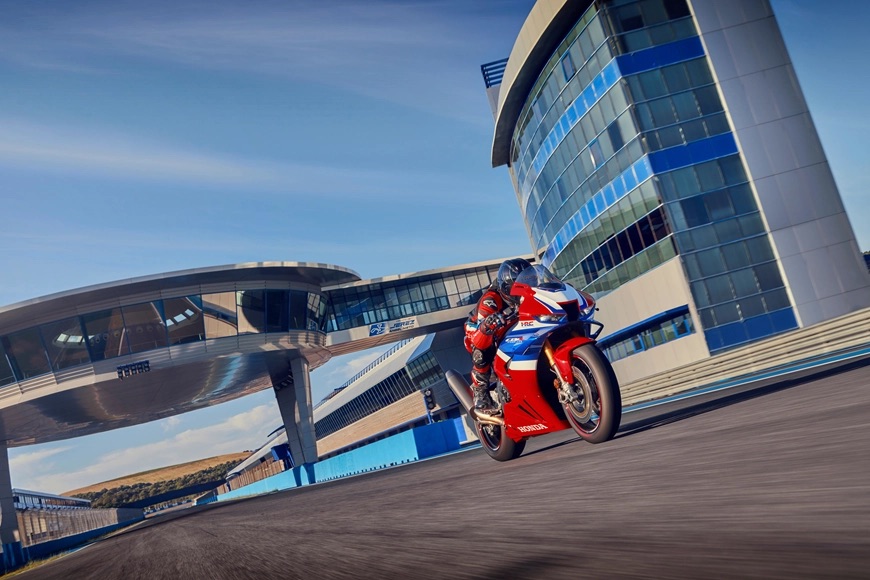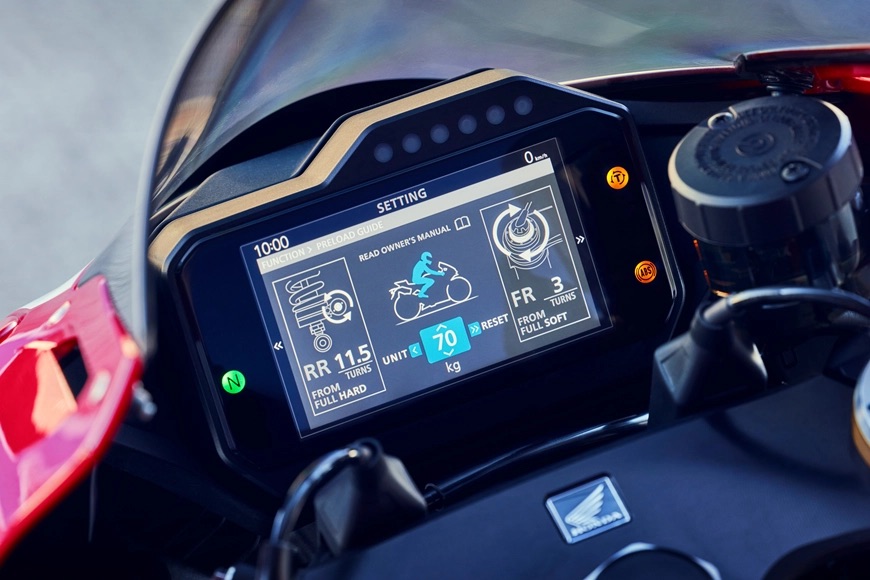 Also Read – 2024 Honda NX500 replaces the CB500X.