In a surprising move, Honda has announced the renaming of its popular adventure bike, the CB500X, as the Honda NX500 for the 2024 model year. Despite speculation that it might adopt the moniker of the renowned Africa Twin or Transalp XL750, the Japanese motorcycle giant has decided to revive the NX series, drawing inspiration from its vintage trailie, the 1988 NX650 Dominator.
Honda NX500 : More Details
For motorcycle enthusiasts with a touch of nostalgia, the NX designation will certainly ring a bell. The original NX650 Dominator, an air-cooled trailie, was cherished by riders. Those seeking urban commuting comfort, rugged reliability, and a spirited weekend riding experience were fans of the Dommie. The new NX500 aims to capture the essence of its predecessor while incorporating modern advancements for today's riders.
One of the significant upgrades on the 2024 Honda NX500 is its refined powerplant. The bike features a liquid-cooled, 471cc parallel-twin engine, renowned for its smooth performance. Thanks to a crank counterweight and balancer shaft, the engine's operation is remarkably refined, providing riders with a seamless power delivery. Moreover, Honda has integrated a host of electronic features, enhancing the overall riding experience. The engine develops 47 HP @ 8,600 rpm and a peak torque of 43 Nm @ 6,500 rpm.
Features of the Honda NX500
In terms of technology, the NX500 now boasts a 5-inch TFT display, replacing the previous LCD dash. This advanced display can connect to smartphones via Bluetooth, enabling turn-by-turn navigation for riders exploring new routes. The addition of revised aerodynamics not only enhances the bike's stability at higher speeds but also contributes to its overall sleek appearance.
Honda has also paid attention to the bike's suspension system, introducing new springs and damping settings. These adjustments, according to Honda, enhance the bike's handling and provide a more responsive feel. This is noticeable weather riding on smooth asphalt or tackling challenging off-road terrain.
Honda NX500 Positioning, Launch Details
The NX500 promises to be a versatile and capable adventure motorcycle, appealing to riders who appreciate a perfect blend of modern technology and classic design. With its powerful engine, advanced electronics, and improved suspension, this bike is set to make a mark in the adventure riding community.
The Honda N500 expected to hit dealerships in the coming months in the international markets. Honda's decision to revive the NX series demonstrates their commitment to honouring their heritage while embracing the future of motorcycling.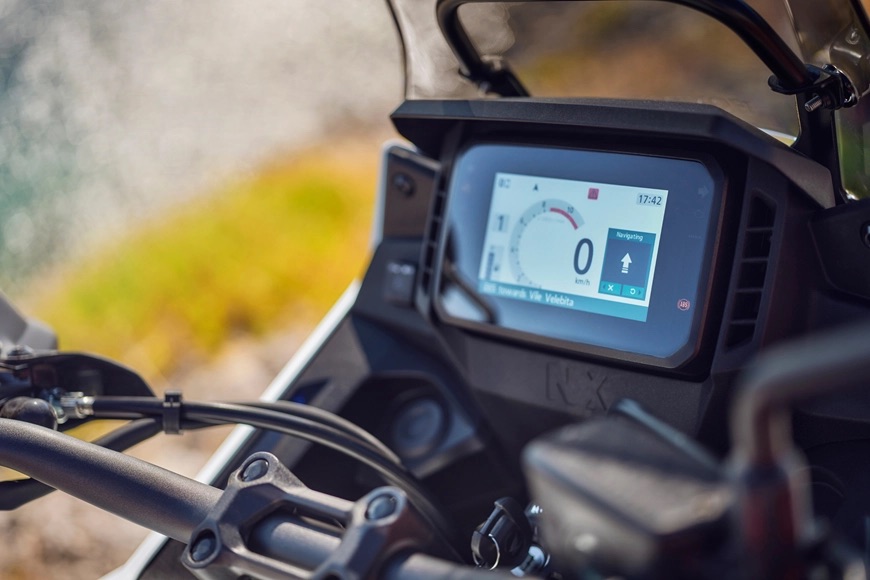 Also Read – 2024 Honda CBR650R & CB650R revealed with 'E-Clutch'.