Honda has introduced significant upgrades to its popular mid-size four-cylinder motorcycles, the CBR650R and the CB650R. The most noteworthy addition to these bikes is Honda's innovative 'E-Clutch' system, marking a revolutionary step in motorcycle technology.
Honda's E-Clutch system : More Details
The 'E-Clutch' system, first teased by Honda in early October, enables riders to start, stop, and change gears without utilising the traditional clutch lever. Instead, they only need to operate the shift pedal. This cutting-edge electronic system functions similarly to a quickshifter while eliminating the need for manual clutch operation. This means, during gear changes and when pulling away from a standstill or coming to a stop the rider doesn't need to use the clutch. Furthermore, the system offers riders the option of both automated and manual clutch control, enhancing versatility.
Honda's 'E-Clutch' system will be initially available as an optional feature, akin to the Honda Dual Clutch Transmission (DCT) system available on select models. The clutch control is managed through an actuator unit, resembling the technology used in DCT, housed within the right-hand engine cover. Despite the addition of this advanced system, the weight increase is a just 2kg, ensuring optimal handling and performance.
Other changes to the 2024 Honda CBR650R and CB650R
In addition to the groundbreaking 'E-Clutch' system, both the CBR650R and CB650R have received substantial design enhancements. The CB650R, the naked variant, now boasts a slanted LED headlight, updated radiator shrouds, seat, and tail unit amongst others. All these enhance the bikes overall aesthetic appeal. Meanwhile, the sportier CBR650R delivers a more striking appearance. Updates include a new headlight, seat, and tail unit as well as a redesigned fairing.
Both models come equipped with a brand-new five-inch full-color TFT dashboard, incorporating Honda's 'RoadSync' connectivity feature. Navigating through the various functionalities is made effortless with the inclusion of a new left-hand switch pod, featuring a backlit toggle for user convenience.
While the motorcycles have undergone notable design updates, their core specifications remain unchanged. Both bikes are powered by the same reliable 649cc four-cylinder engine. The motor delivers a claimed 92 BHP @ 12,000rpm. The sturdy steel diamond frame, coupled with Showa Big Piston inverted forks and twin radial mounted brakes, ensures exceptional performance and handling capabilities.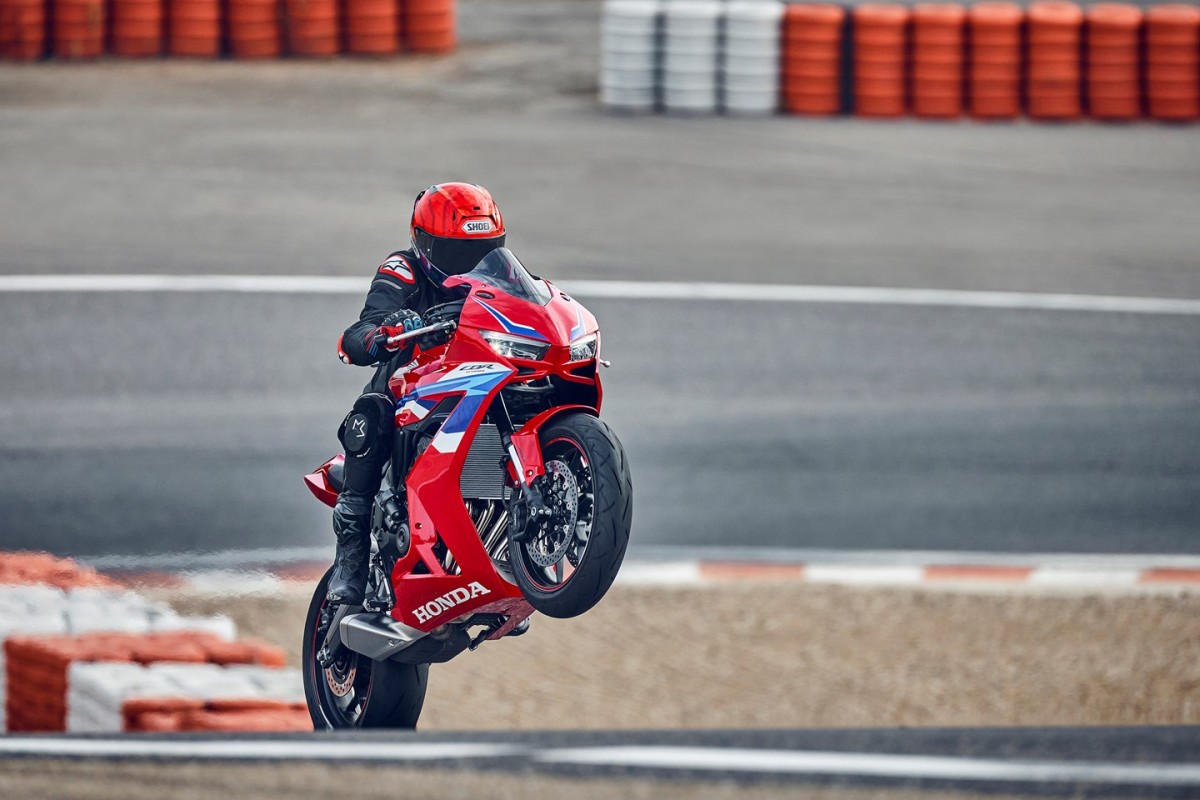 Also Read – 2024 Honda CB1000 Hornet revealed.