Ducati has made a remarkable comeback to the realm of single-cylinder motorcycles, three decades after the iconic Supermono 550. Introducing the Superquadro Mono, Ducati's latest creation boasts a 659 cc displacement, featuring a Desmodromic system, and stands as the new benchmark in terms of performance in its category.
Details about the Ducati Hypermotard 698 Mono
The Hypermotard 698 Mono was crafted with a singular purpose: to deliver exhilarating rides through twists and turns, whether on the tracks or city streets. Its aim is to transform every journey into a thrilling adventure, making it the highlight of the day. Achieving this goal involved incorporating advanced technical solutions from the world of Panigale into the engine, electronics, and chassis, thereby venturing into a new territory for Ducati. This innovative approach has resulted in a motorcycle capable of providing unforgettable experiences once you're in the saddle.
Specifically engineered for optimal performance on asphalt, the Hypermotard 698 Mono is powered by the new Superquadro Mono, which stands as the most sophisticated and high-performance single-cylinder road engine ever developed.
The Superquadro Mono will also be featured in motorcycles designed for A2 license holders in a detuned version.
Engineering behind the Superquadro Mono
Ducati's engineering prowess shines through in the Superquadro Mono's meticulously crafted components. Notably, its 116 mm bore piston, of racing origin, is designed with a "box in box" layout for optimal rigidity and reduced friction. The piston pin is coated with Diamond Like Carbon (DLC) for enhanced durability. The Desmodromic system's rocker arms boast DLC surface coating to minimize friction and increase fatigue resistance, while distribution is managed through a mixed "silent" gear/chain system.
Additionally, the Superquadro Mono features an innovative fuel feed system employing a single oval-section throttle body with a diameter of 62 mm, controlled by a ride-by-wire system. The engine offers three different Power Modes (High, Medium, Low) to adapt its performance to diverse riding situations.
With an asymmetrical crankshaft and differential main bearings, the Superquadro Mono achieves excellent engine balancing. Two balancing countershafts, along with dual lobe pumps for efficient lubrication, enhance its high-speed performance while maintaining vibration levels comparable to a 90° V-twin engine.
The Superquadro Mono's name is derived from its extraordinary bore-to-stroke ratio of 1.86, enabling it to achieve racing engine-like rotation speeds due to its remarkably short stroke of 62.4 mm. This configuration allows the Superquadro Mono to produce unprecedented power, delivering a maximum of 77.5 HP @ 9,750 rpm, with the ability to reach 10,250 rpm. Its torque peak, at 63 Nm, occurs @ 8,000 rpm, ensuring a linear and exploitable power delivery while adhering to the stringent limits of Euro 5 homologation. When equipped with a Termignoni exhaust in a racing configuration, this single-cylinder powerhouse can achieve an astounding maximum power of 85 HP @ 9,500 rpm.
Ducati's Superquadro Mono is a testament to the brand's dedication to superior engineering and performance.
Key Technical Specifications of the Hypermotard 698 Mono:
Displacement: 659 cc vertical single-cylinder engine
Bore x Stroke: 116 x 62.4 mm
Compression Ratio: 13.1:1
Maximum Power: 77.5 HP @ 9,750 rpm (85 HP @ 9,500 rpm with Termignoni racing exhaust
Maximum Torque: 63 Nm @ 8,050 rpm
Euro 5+ homologation
Desmodromic distribution with double overhead camshaft, 4 valves per cylinder (46.8 mm titanium intake valves, 38.2 mm exhaust valves)
Asymmetrical crankshaft with differentiated diameter main bearings
Double balancing countershaft with control function of the water and oil pumps
Multi-disc oil-bath clutch with anti-hopping function
Six-speed gearbox with the option of Ducati Quick Shift (DQS) Up & Down
Oil change scheduled at 15,000 km
Valve clearance check and adjustment at 30,000 km.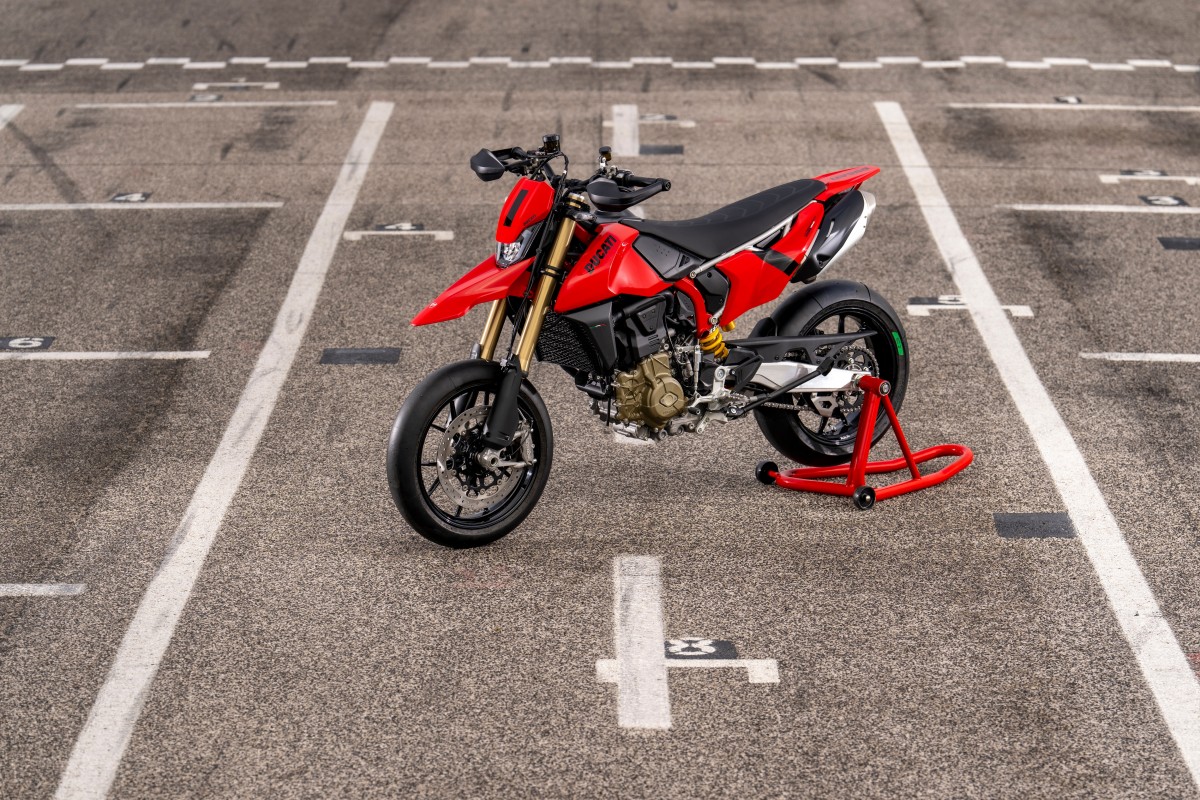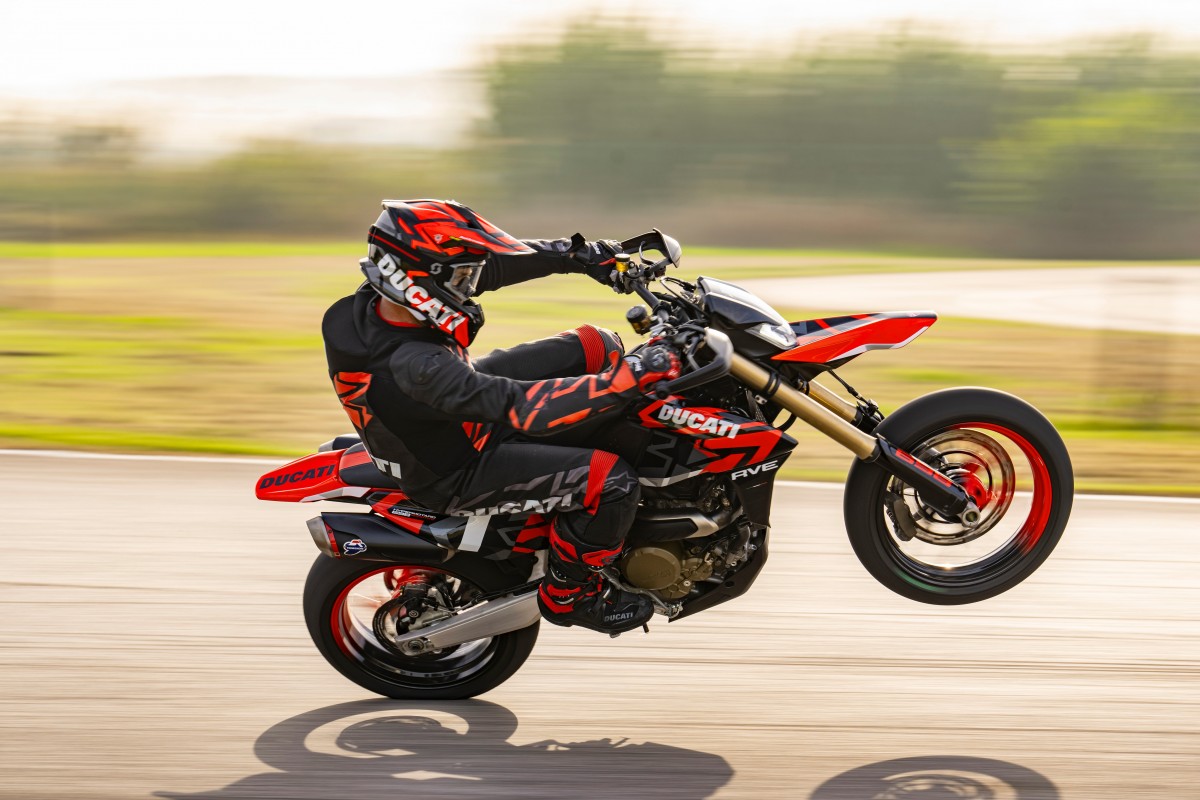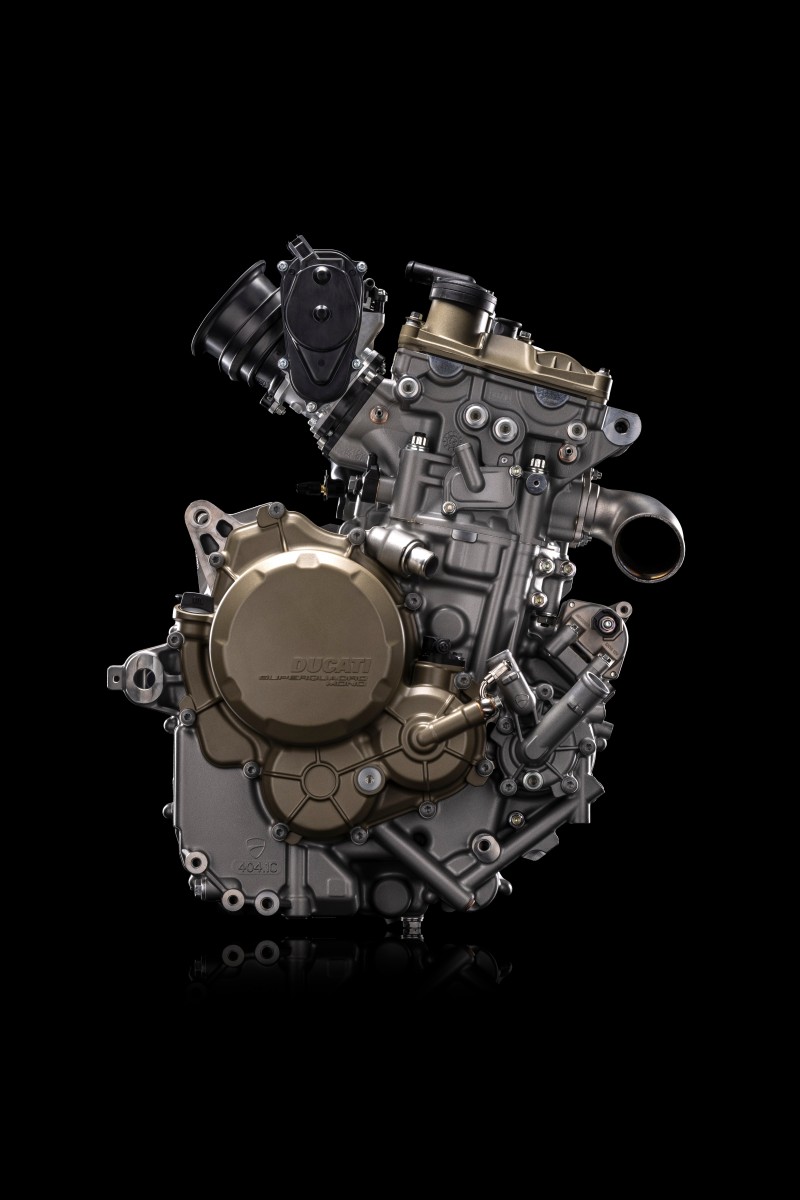 Also Read – Ducati launches Multistrada V4 Rally in India at INR 29.72 lakh.