Skoda has unveiled the highly anticipated fourth-generation Superb, reaffirming its position as the flagship ICE-powered vehicle in the Skoda lineup. This family-sized car has undergone a significant evolutionary redesign, promising enhanced style, technology, efficiency, comfort, and utility. When it hits showrooms next year, the 2024 Superb will offer a diverse range of powertrains, catering to a variety of preferences, including petrol, diesel, mild-hybrid, and plug-in hybrid options.
Unlike its closely related counterpart, the new-generation VW Passat, which is exclusively available in wagon form, the Superb continues to offer buyers the choice of a sedan and the more practical estate, labeled as the Combi.
What's new on the 2024 Skoda Superb?
The exterior of the 2024 Skoda Superb boasts familiar elements but with redesigned body panels, showcasing sharper styling cues. Highlights include slimmer LED Matrix beam headlights and modern LED taillights featuring "crystalline" elements for a premium aesthetic. The wider grille and chrome-highlighted bumper intake add to its sophisticated look.
The new Superb is 43 mm longer, 12 mm taller, and more aerodynamic than its predecessor, boasting a drag coefficient of 0.24 cd. Interestingly, the Hatchback variant measures 4,912 mm long, slightly more than the 4,902 mm of the Combi. Both versions share the same 2,841 mm wheelbase, maintaining consistency with the previous generation.
Inside, Skoda designers have significantly improved the technology and quality feel of the flagship model. The dashboard features a 13-inch infotainment touchscreen paired with a 10-inch Virtual Cockpit and a head-up display. Notable features include the new rotary push-button "Smart Dials," offering a user-friendly alternative to touch-sensitive controls. The interior space has been optimized, with increased headroom and a spacious luggage compartment.
In line with sustainability trends, the interior textiles are crafted from 100% recycled polyester. Skoda has introduced eco-friendly leather upholstery options, incorporating a tanning process utilizing residues from coffee bean processing or wastewater from olive processing. Trim choices include Loft, Lounge, or ecoSuite themes, complemented by Black or Cognac interior colors.
Powertrain of the 4th-gen Skoda Superb
Under the hood, the Superb offers a wide range of powertrain options, including diesel, petrol, mild-hybrid petrol, and plug-in hybrid variants. The plug-in hybrid version, available only with the Combi bodystyle, combines a 1.5 TSI petrol engine with a single electric motor and a larger 25.7 kWh battery, providing over 100 km of zero-emission range. All powertrains are paired with a DSG automatic gearbox, delivering power to either the front or all four wheels.
The European market launch of the fourth-gen Skoda Superb is anticipated in the first quarter of 2024, with pricing details to be revealed later. Production will take place in Bratislava, Slovakia, alongside the VW Passat Variant, marking a new chapter in Skoda's legacy of innovation and superior automotive engineering.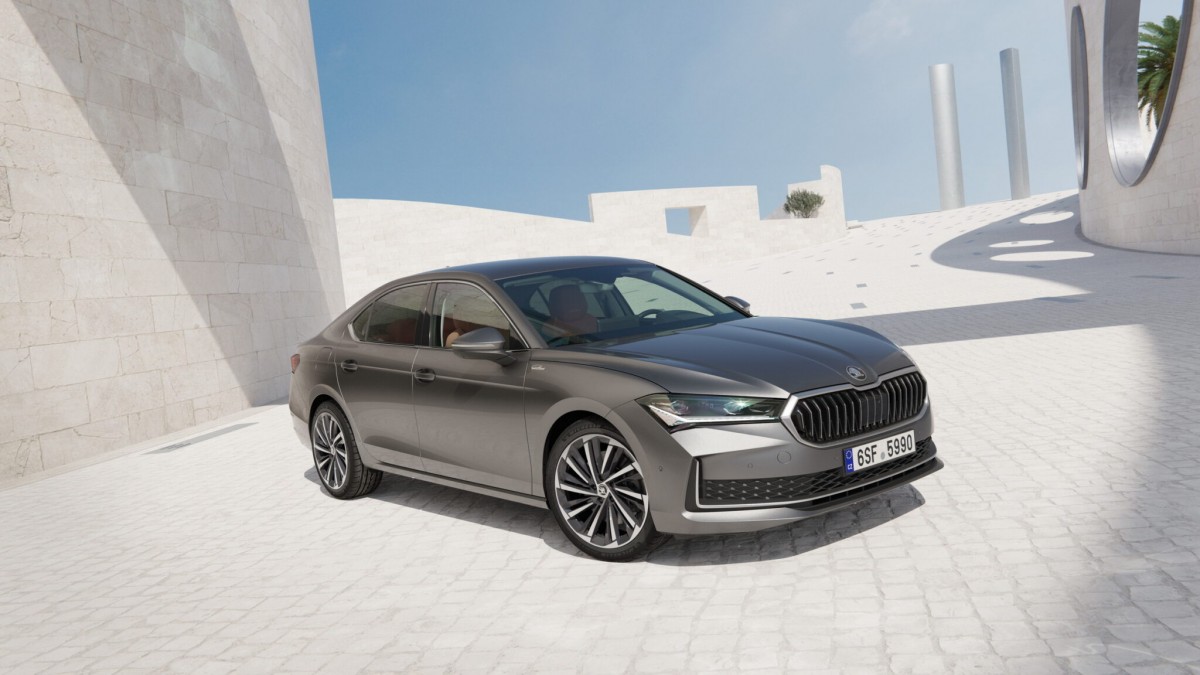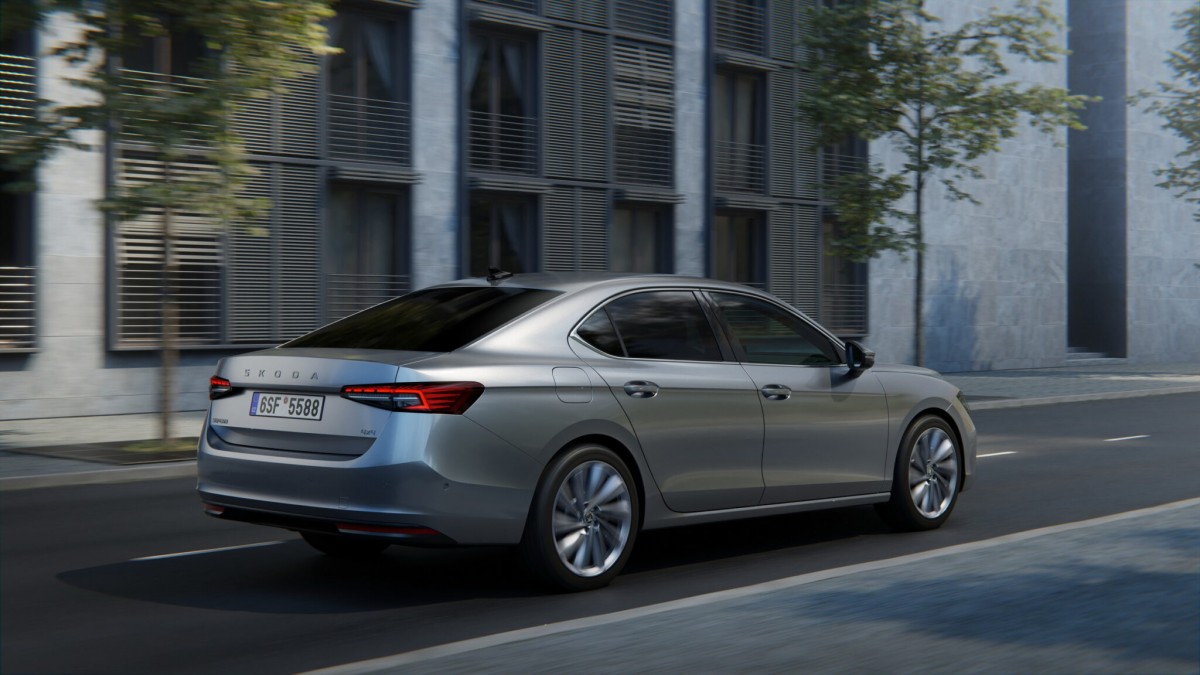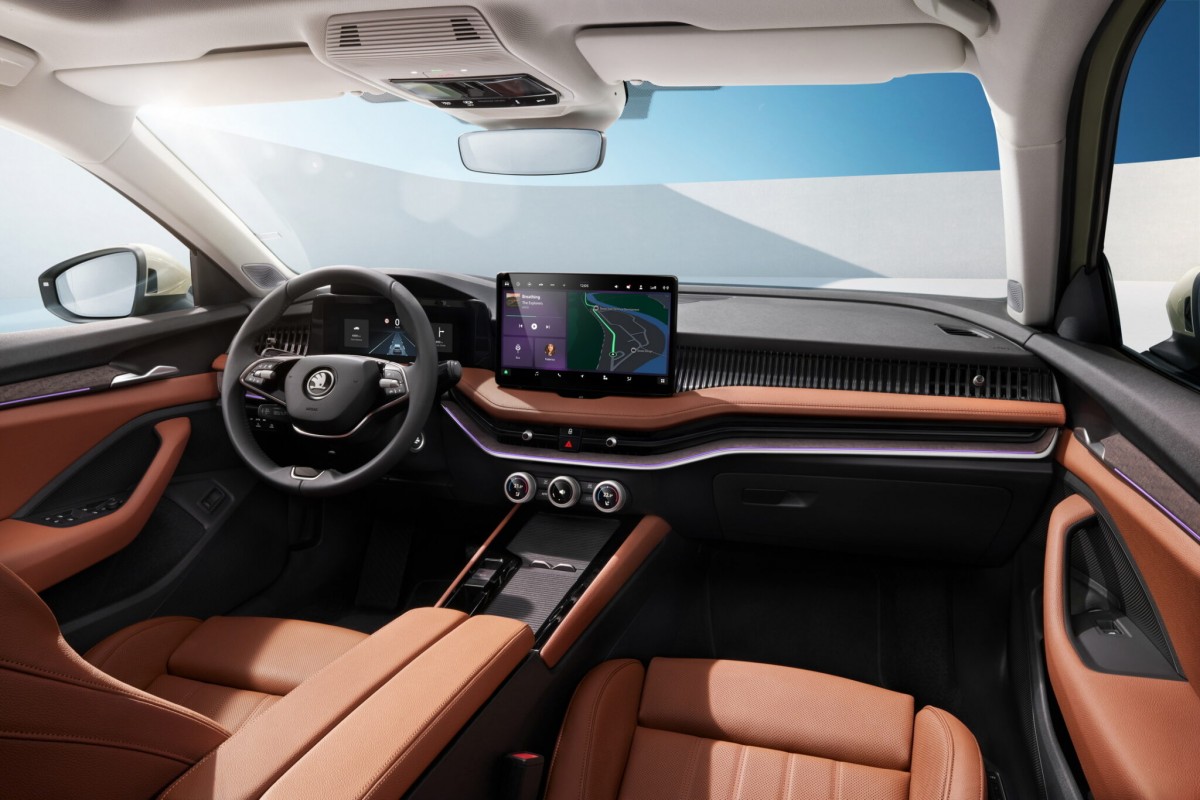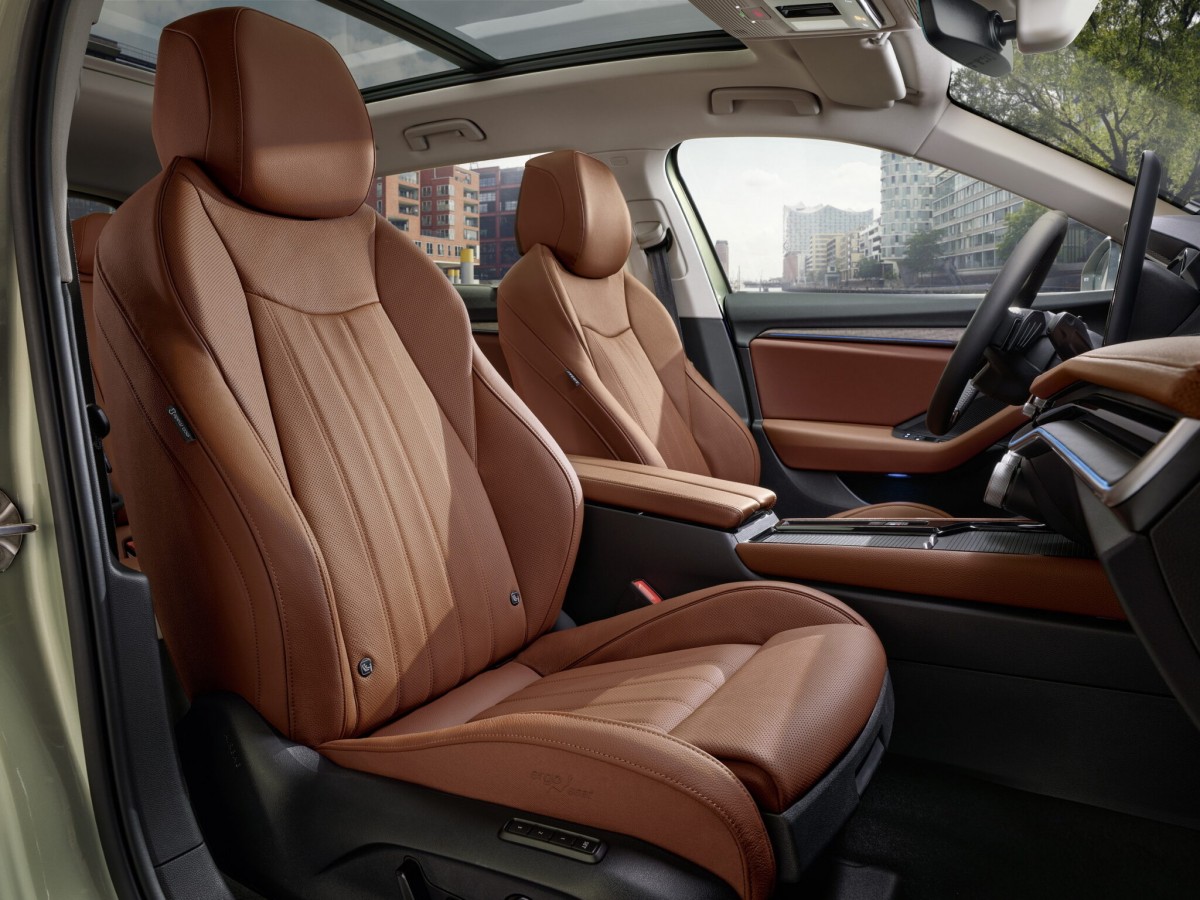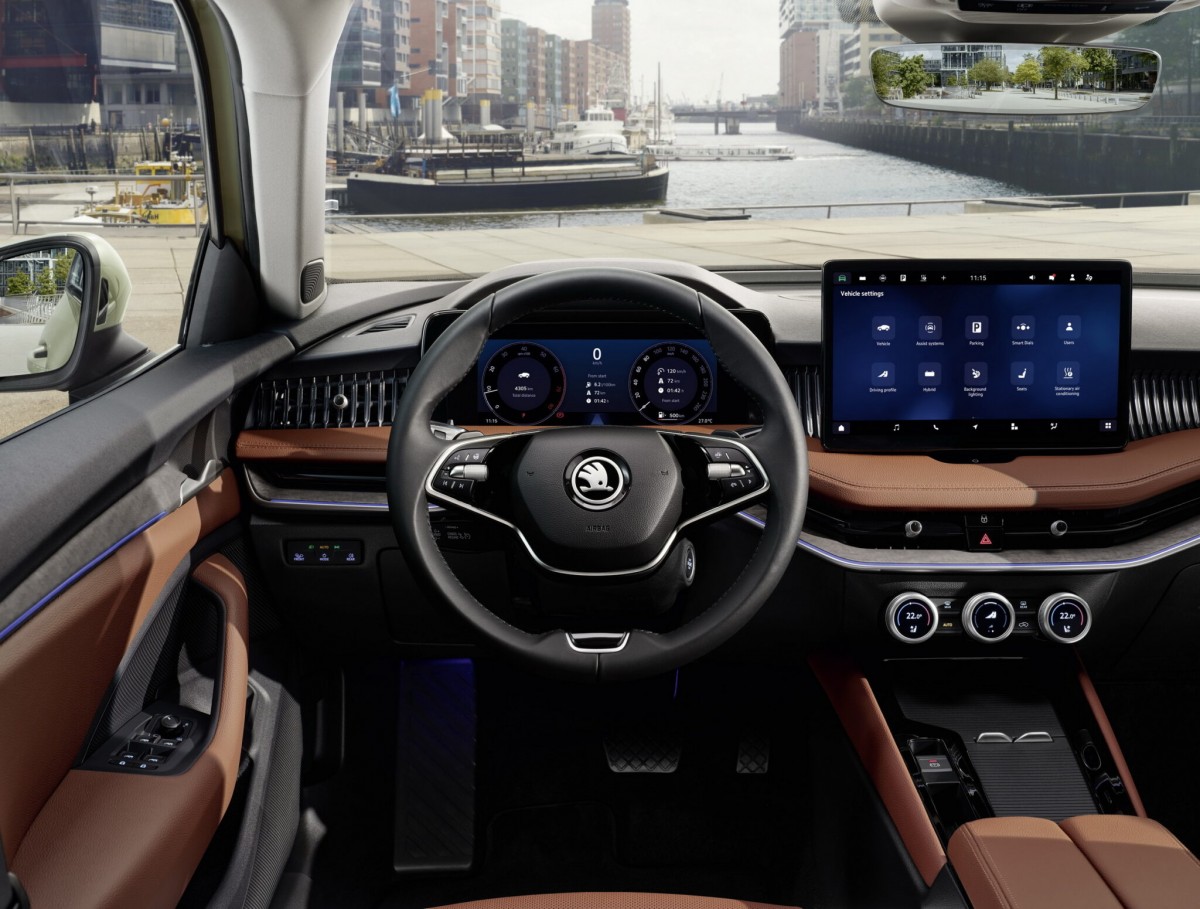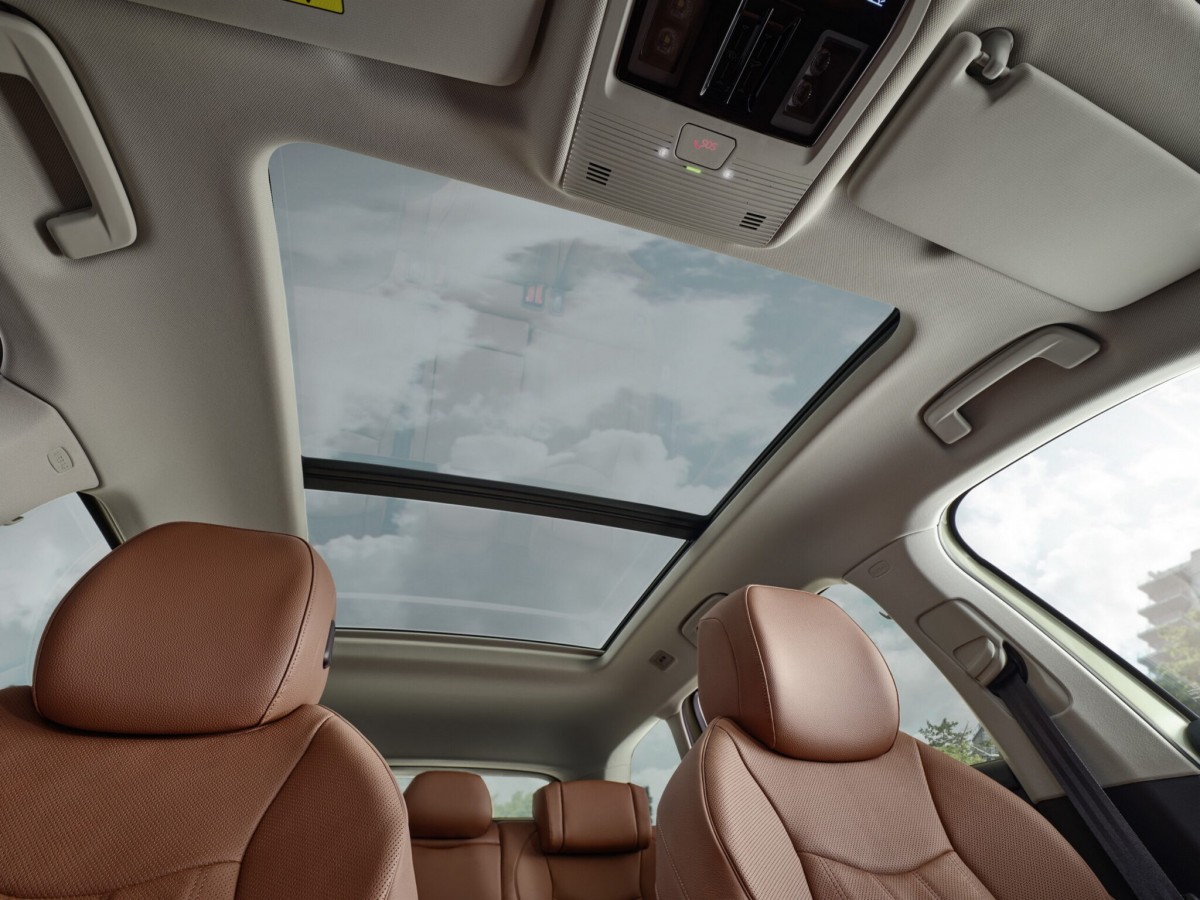 Also Read – 2024 Skoda Superb revealed in official sketches.