Honda, the renowned automaker, has signaled its potential entry into the electric bicycle segment. The company unveiled the e-MTB concept at the recently concluded Japan Mobility Show. This groundbreaking concept marks Honda's first-ever venture into the electric bicycle market, drawing significant attention from enthusiasts and experts alike.
Honda e-MTB concept : More Details
Unlike many conceptual designs, the new Honda e-MTB concept appears almost 'production-ready,' indicating that the company might be closer to introducing an electric bicycle to consumers. Reports indicate that Honda has utilized existing e-bike components, leveraging a Brose mid-drive motor and integrating various high-quality parts from established companies. The bicycle features an SRAM EagleAXS drivetrain, Shimano hydraulic brakes, Fox front and rear suspension setup, RockShox Reverb dropper seat post, DT Swiss XM 1700 wheels, and Maxxis Minion DHF tires.
Honda's vision for the e-MTB concept extends beyond traditional bicycles. The company aims to merge the thrill of motorcycle riding with the joy of mountain biking, creating a unique and exciting riding experience. Honda stated, "The Honda e-MTB Concept expands the field of mobility in nature. Easily going uphill with electric assistance, this bike offers a new riding experience that combines the fun of motorcycles and the excitement of a mountain bike. It is being developed to enable anyone to enjoy riding mountainous trails more freely."
Sustainability at Honda and other innovative mobility solutions
The unveiling of the e-MTB concept showcases Honda's commitment to innovative mobility solutions and a sustainable future. As the electric bicycle market continues to grow globally, Honda's potential entry into this space could mark a significant milestone for the company and enthusiasts alike, offering a blend of advanced technology and thrilling outdoor experiences.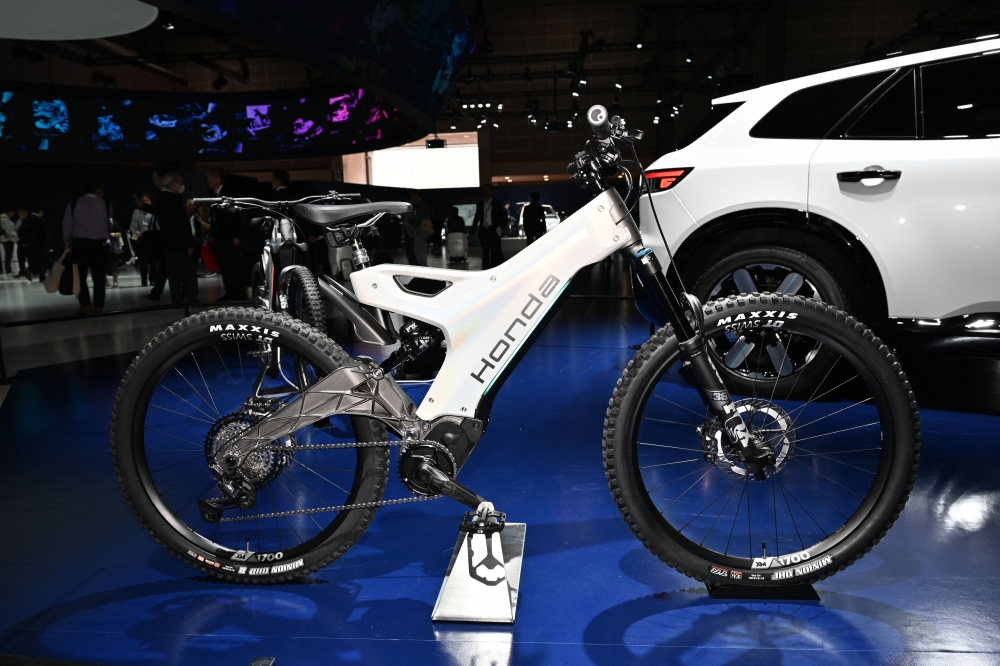 Honda's plans for India
In a strategic move aimed at reshaping its presence in the Indian automotive landscape, Honda has announced plans to introduce five new models in the country by the year 2030. Emphasizing a shift towards sustainable mobility, the carmaker has underlined its focus on SUVs (Sport Utility Vehicles) and EVs (Electric Vehicles) as key segments for expansion.
Honda's foray into the Indian SUV market began with the launch of its first mid-size SUV, the Elevate. Building on this momentum, the company is gearing up to unveil a fully electric version of the Elevate SUV within the next three years. Thus, aligning with its commitment to environmentally friendly technologies.
Also Read – Honda planning 5 new cars for India till 2030.