Drifting culture in India is at a pretty nascent stage. Now, in a bid to promote drifting culture in India, Bad Boi Drifts is conducting activities like training sessions, drift days and competitions. The first Drift Day was conducted by the team on 26 March 2023 at the Buddh International Circuit. Since then, they have conducted over 6 events and 25+ training days. Bad Boi Drifts is founded by Mudit Grover, who holds the records for India's longest continuous drift.
Here are some of the curated programmes offered:
Experiences : Bad Boi Drifts offers Arrive and Drive as well as Ride-Alongs as an accessible entry point to the drifting world. This is offered at an experiential price point and doesn't require extensive preparation.
Training :  The company also offers private, all-inclusive tranining to those aspiring to learn drifting as well as to improve techniques. This training is offered with qualified drifting experts and a drift-ready car fleet. The training sessions are divided into two – Rookie and Semi Pro. These offer 6 sessions of 30 minutes each. While the Rookie training lasts for 1 day, while the Semi Pro will last 2 days.
Events :  People will get an opportunity to participate in a safe and controlled environment. Guests can test their drift builds, hone their skills and more. Events include Test sessions, Drift days, Drift Battles etc. Meanwhile, participants will be encouraged through a healthy competition as well.
Builds :  Apart from the driver skills, it is important to have a vehicle that is capable of drifting. To this end, Bad Boi Drifts will help in building a drift car for you. The main aim is to make drifting accessible to the masses using budget-friendly builds.
BBD x BND Festival of Speed, Mumbai : More Details
Recently, Bad Boi Drifts conducted an event on 6-8 October, 2023 at Raymond Ground, Thane. The event had Time Attack, Drift Experiences, Car Meet and Drift Taxi Rides. The event also had 4 layouts including Skid Pad, Drift Track, Time Attack and Stuntkhana.
Some of the experiences offered over the three days included Arrive & Drift, Drift Battles, Drift Taxi Rides, Drifting Simulations, 4W Time Attack, Stuntkhana, Speed Taxi Rides and Racing Simulators.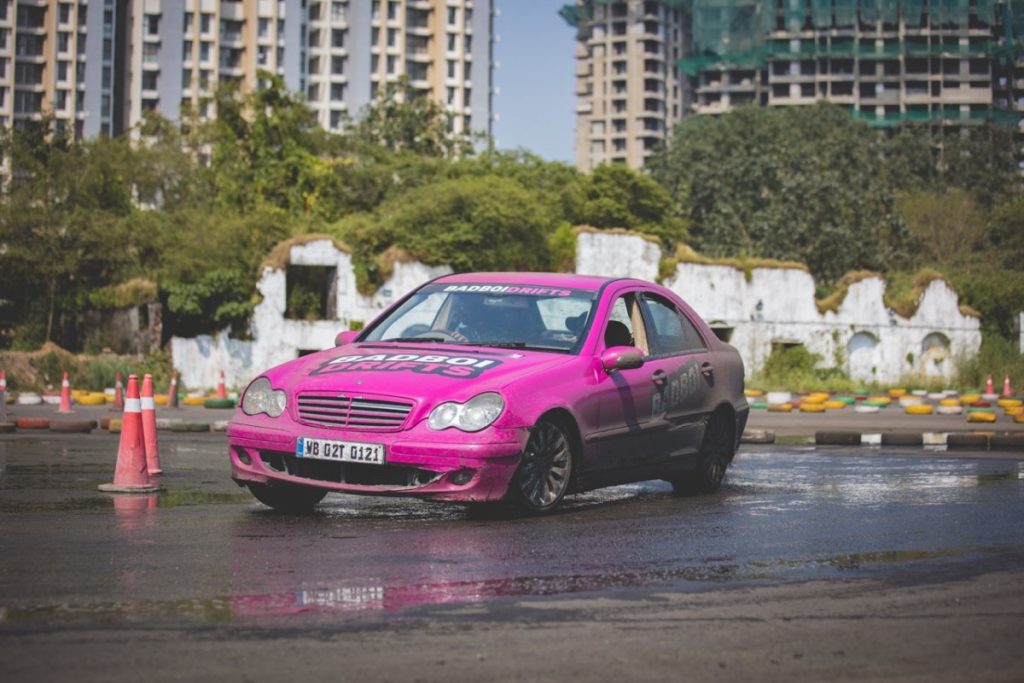 Upcoming Events
Bad Boi Drifts has also planned an upcoming event at the Buddh International Circuit as well. The BBD X BND Festival of Speed, Delhi will cater to the enthusiasts in North India.