Suzuki is making a bold move into the long-legged sports adventure bike segment. To this end, the bikemaker has unveiled its latest offering, the GSX-S1000GX. This is a new model which is derived from the existing 999cc GSX-S1000GT.
What's new in the 2024 Suzuki GSX-S1000GX?
The GSX-S1000GX receives a facelift, featuring a new front fairing with LED lighting. Suzuki engineers have meticulously designed the bike, particularly focusing on the European market. As a result, the GSX-S1000GX offers enhanced protection against wind and rain. The bike's ergonomic enhancements include rubber-mounted flat bars with handguards positioned closer to the rider, offering superior comfort and maneuverability. Furthermore, a thicker padded seat enhances the rider's comfort over extended journeys.
2024 Suzuki GSX-S1000GX : Hardware
Suzuki has gone beyond the conventional approach of adjusting springs manually, introducing the Suzuki Advanced Electronic Suspension system (SAES). This groundbreaking technology marks Suzuki's entry into the realm of electronic, semi-active suspension. The SAES system, comprising front and rear Showa units, dynamically adjusts to match varying riding conditions, leveraging wheel speed sensors and an onboard six-axis Bosch IMU. This adaptive suspension setup ensures a smooth ride, tackling imperfections in the road surface and maintaining stability during braking maneuvers. Riders have the freedom to choose from three preset riding modes: Active (firmest), Basic (balanced), and Comfort (softest). Additionally, customization options are available for riders seeking a tailored experience.
Powertrain of the Suzuki GSX-S1000GX
At the heart of the GSX-S1000GX lies Suzuki's proven DOHC liquid-cooled four-cylinder engine, compliant with Euro5+ regulations. With a robust power output of over 150 BHP, the GSX-S1000GX is poised to compete with formidable rivals such as BMW's recently updated S1000XR, Kawasaki's Versys 1000 family, and Yamaha's slightly smaller three-cylinder Tracer 9 GT+.
One of the standout features of the GSX-S1000GX is its elevated stance, characterized by an 845mm seat height.
Features of the Suzuki GSX-S1000GX
While radar-assisted cruise control is absent, Suzuki has integrated conventional cruise control into the GSX-S1000GX, albeit with a switch placement concern raised by critics. The bike is equipped with a user-friendly 6.5-inch TFT display that can be connected to smartphones. A convenient USB outlet is also provided, enhancing the bike's practicality for modern riders.
Incorporating advanced safety features, the GSX-S1000GX boasts traction control, anti-wheelie functionality, and a system named 'Roll Torque Control.' This system intelligently modulates power delivery during cornering, utilizing data from wheel speed sensors and the IMU.
Suzuki's GSX-S1000GX represents a significant leap forward in the sports adventure bike segment, blending power, technology, and comfort to create an enticing option for riders seeking thrilling adventures on the road.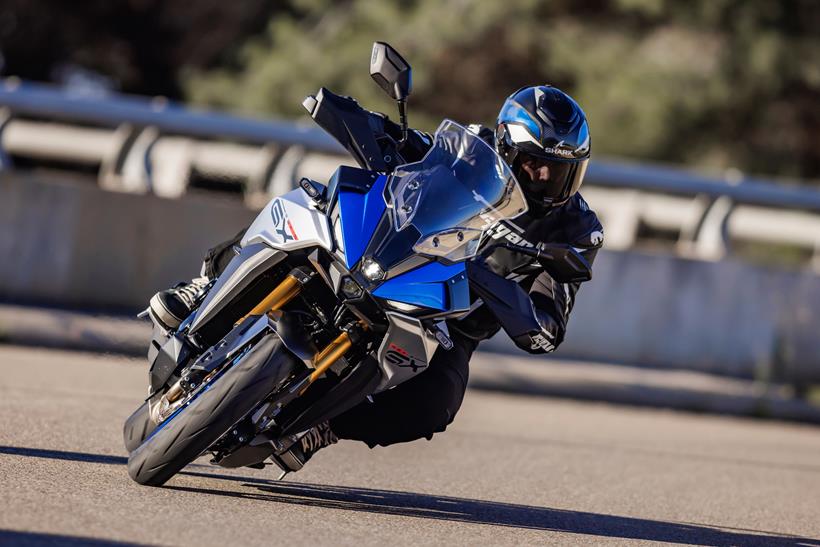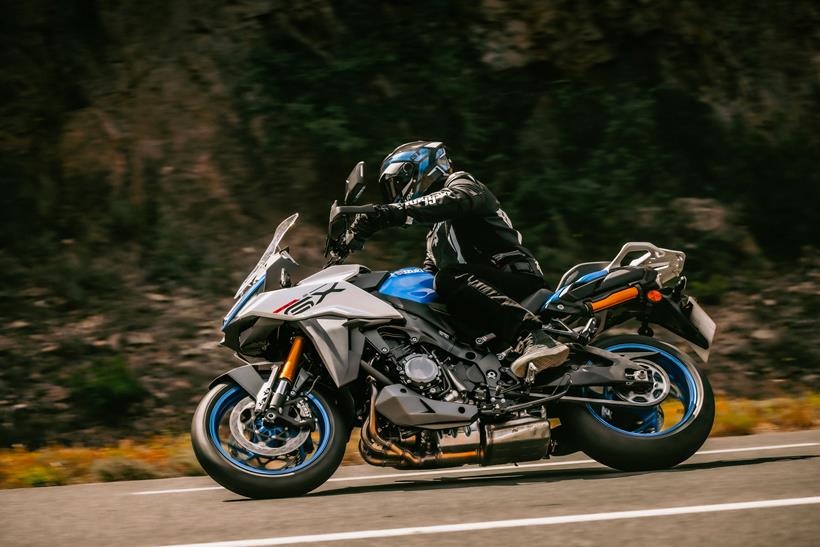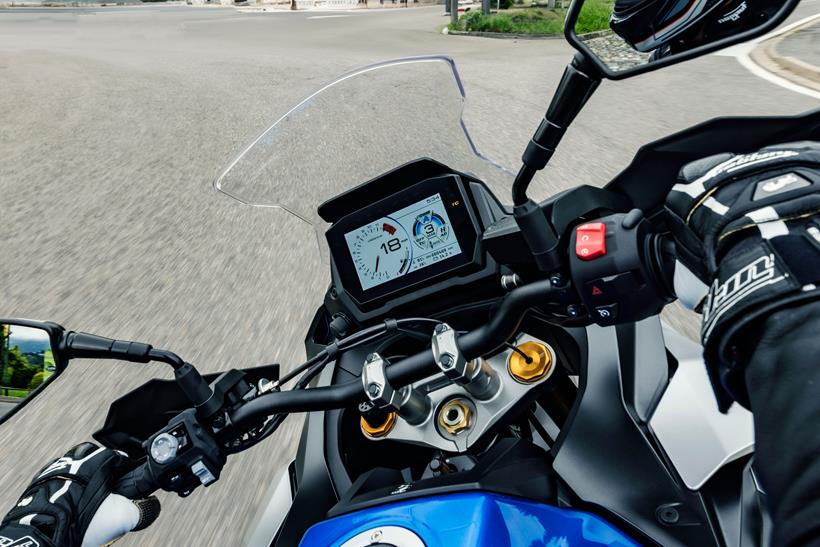 Also Read – Suzuki reveals GSX-8R fully faired sports bike.