Motorcycle enthusiasts witnessed Kawasaki's latest innovation at this year's EICMA show. The Japanese manufacturer has now revealed the Z7 Hybrid. This new hybrid model follows the previously unveiled Ninja 7 Hybrid and shares its powertrain with the sporty tourer. The Z7 Hybrid will offer riders an exhilarating yet efficient riding experience.
What's new in the Kawasaki Z7 Hybrid?
Riders of the Z7 Hybrid have the freedom to choose from three distinct modes. The first option is a city-friendly electric-only mode, equipped with an automatic transmission and providing a range of 12km. For a balanced performance, riders can switch to the Eco-Hybrid mode, where the internal combustion engine and electric motor work in harmony. In this mode, riders can opt for full auto or manually control a six-speed transmission using paddle-triggered gears.
Powertrain of the Kawasaki Z7 Hybrid
Underneath the trellis chassis, shared with the Ninja hybrid, lies the heart of the Z7 Hybrid. It boasts a 451cc twin internal combustion engine, bolstered by a 9kW electric motor. This unique hybrid setup promises an impressive blend of power and eco-conscious efficiency.
Moreover, for those seeking an adrenaline-pumping experience, the Z7 Hybrid offers a Sport mode, maximizing the potential of its dual power sources. Additionally, riders can engage the e-Boost function. This can be activated by a paddle switch on the right handlebar, delivering an exhilarating surge of power for five seconds.
The Z7 Hybrid stands as a testament to Kawasaki's commitment to innovative and versatile motorcycling solutions. The motorcycle blends the thrill of speed with the efficiency of hybrid technology. As motorcycle enthusiasts eagerly anticipate its arrival on the market, Kawasaki continues to push the boundaries of performance and eco-friendly riding experiences. That said, the Japanese bikemaker has not yet released any definitive timelines for the bike's launch.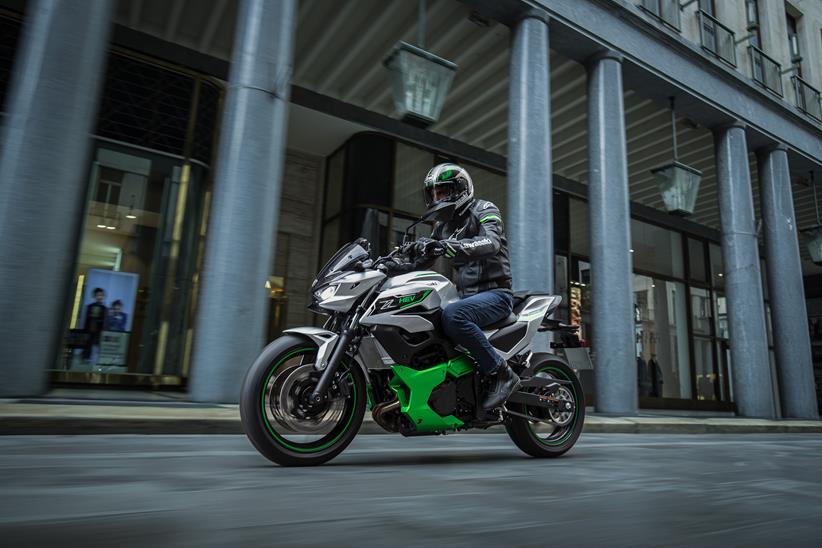 Also Read – Kawasaki reveals electric Ninja e-1 & Z e-1.