Rolls-Royce's Coachbuild has revealed the Droptail. Only four units of these will be ever made. The car was showcased at the Monterey Car Week. The car displayed in California is named as the La Rose Noire.
La Rose Noire Droptail : More Details
This particular specimen takes inspiration from a French Rose. Known as the Black Baccara, it is a favourite flower of the mother from the family who commissioned it. Finished in a unique red colour, the car appears black when viewed in shade. However, the colour's pearlescent red glow pops up under the sun. Rolls-Royce combined two red shades – True Love and Mystery to get it.
Rolls-Royce Droptail : Exterior and Interiors
From the first glance, it is evident that the Droptail is unlike any other Rolls. The car gets a large chrome grille at the front and slim LED headlamps. There are DRLs incorporated into the headlamps.
From the front, the Droptail gets a smooth contour that seamlessly goes to the sides and finally merges into the tail lamps. The tail lamp design is very unique and stands apart from all Rolls-Royce models. The British luxury carmaker has also installed a sweet looking deck lid and a removable roof panel that is made from carbon fibre.
On the insides, the car has opulent interiors. The carmaker says it took them almost two years to perfect them. The artwork imagines falling rose petals, each made from 1,603 pieces of back wood. The seats get a dual-tone upholstery of True Love and Mystery leather. At the centre of the dashboard is a custom Audemars Piguet timepiece. It is a 43 mm chronograph with red counters and a red bezel. Uniquely, the timepiece can be removed by pressing a button and worn as a wrist watch as well.
Apart from the aforementioned custom work, the family has also ordered a matching Rolls-Royce Champagne Chest. Like the car, the chest is also one-off. It contains hand blown crystal Champagne flutes, serving tray and features a one button opening lid.
Mechanicals of the Rolls-Royce Droptail
The Rolls-Royce Droptail gets a new monocoque chassis made up from aluminium, steel and carbon fibre. It is unlike the earlier Rolls-Royce Sweptail and Boat Tail, which are based on the same platform as the Cullinan, Ghost and Phantom.
In terms of powertrain, the flagship 6.75-litre V12 engine is used. The twin-turbo motor develops 593 HP and 840 Nm of max torque. While Rolls-Royce cars are not meant to be driven like sports cars, the Droptail will hit the 100 km/h mark in under 5 seconds from a standstill. Further, the luxury barge will go on to hit a top speed of 250 km/h as well.
While the exact pricing is not yet revealed, each of the four Droptail models could cost upwards of US$ 25 million.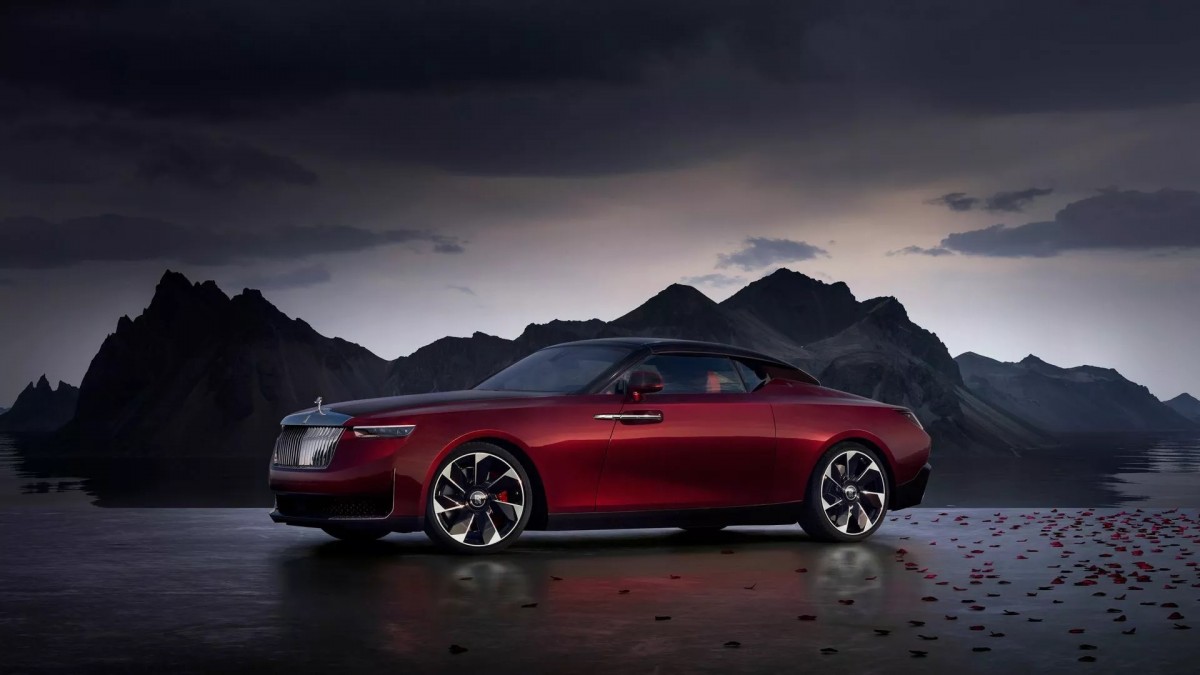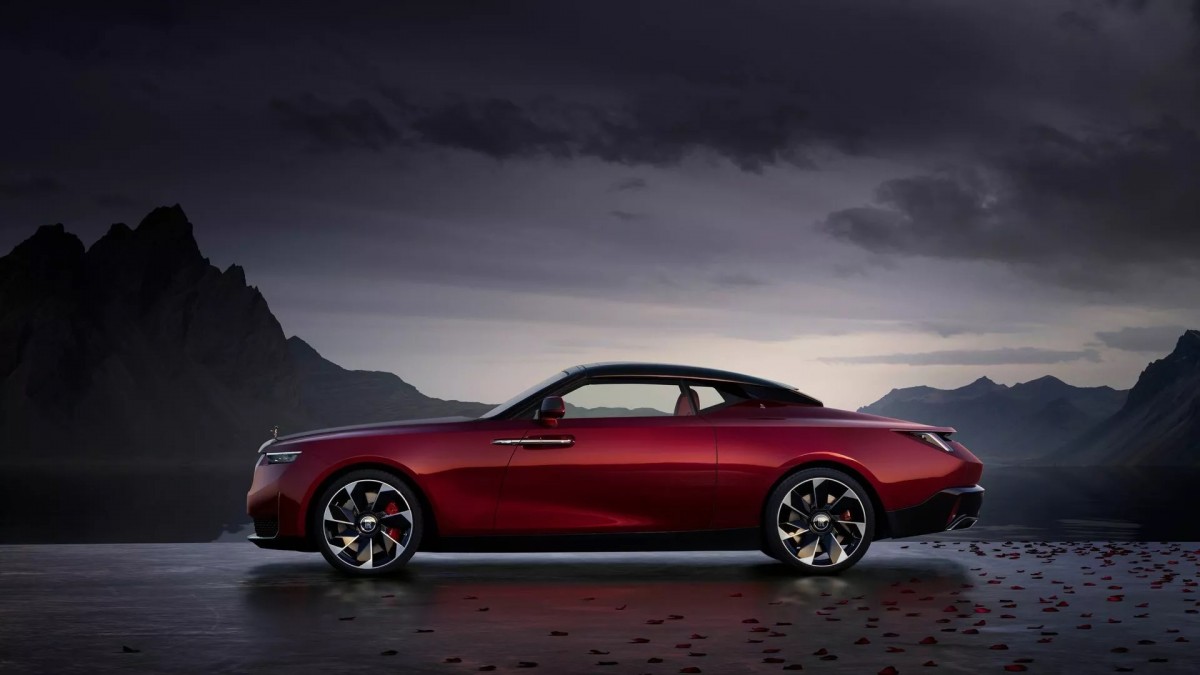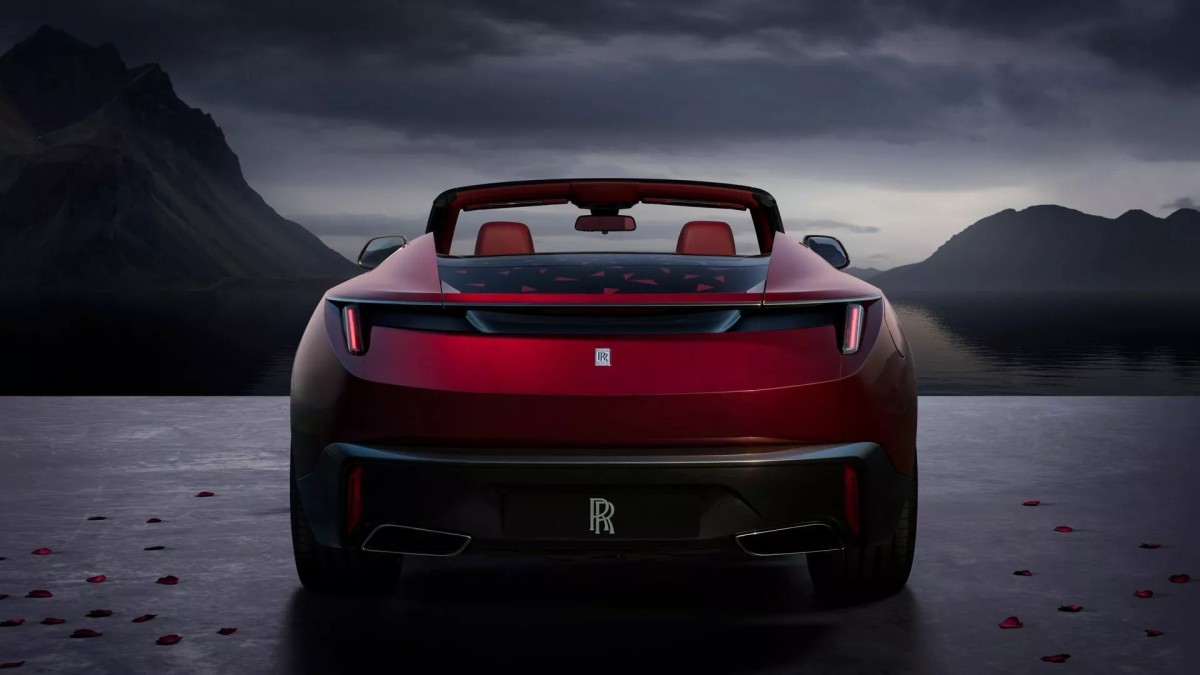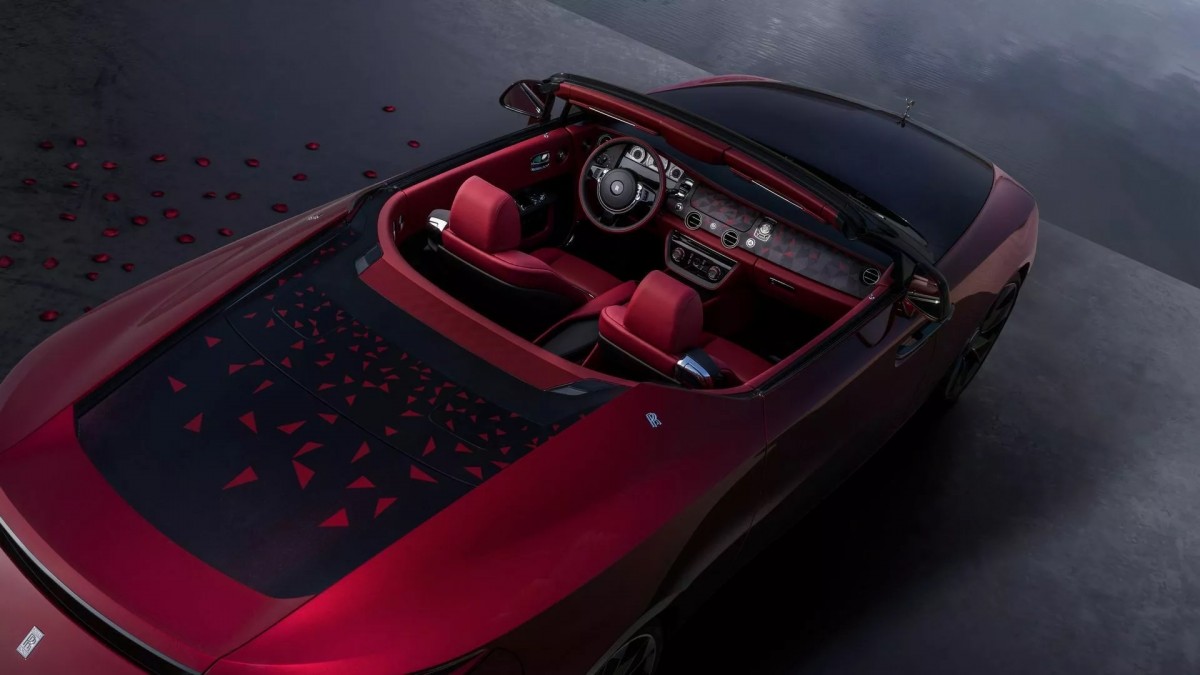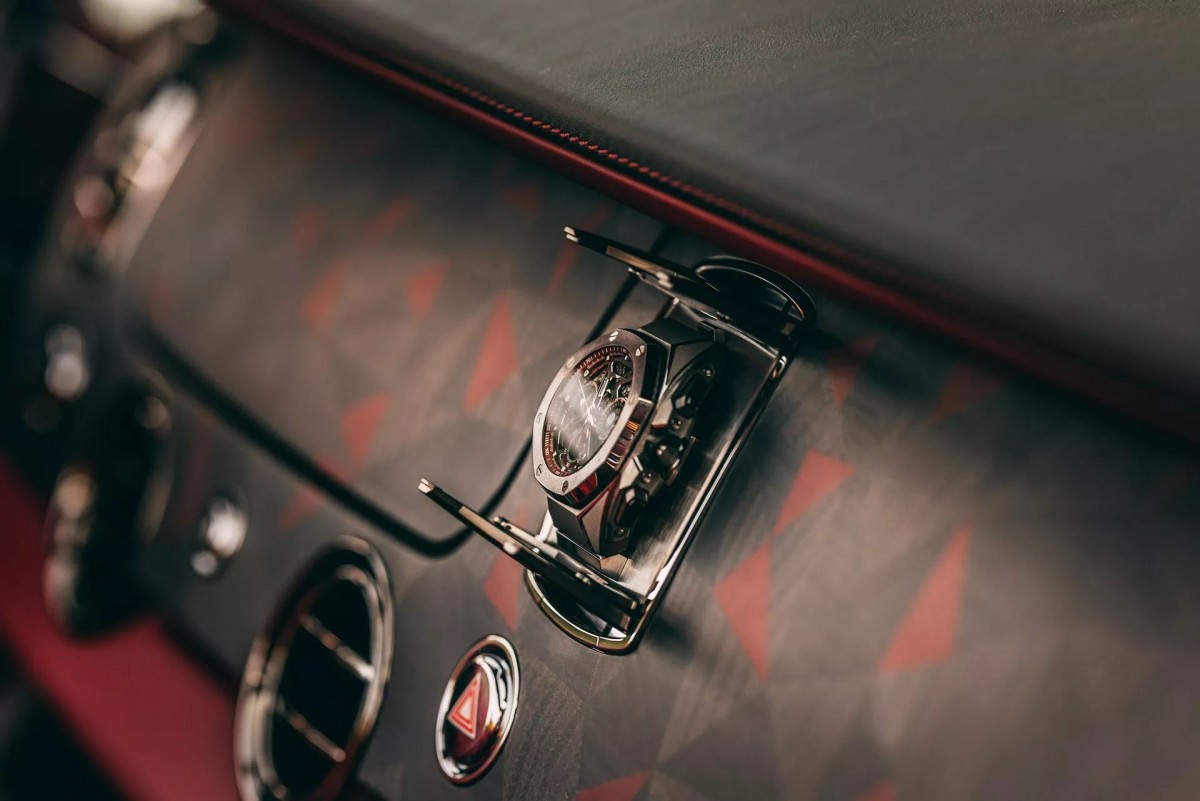 Also Read – Rolls-Royce reveals coachbuilt Boat Tail.