Deliveries of the Mahindra Armado armoured vehicle have commenced. The vehicle is made by Mahindra Defence Systems for the Indian Army.
Mahindra Armado : More Details
The Armado can be called as the Armoured Light Specialist Vehicle (ALSV). It is a modular vehicle which can be customised as per the need of the client. In terms of safety, the Mahindra Armado comes with a ballistic protection upto B7, Stanag level II.
According to Mahindra Defence Systems, the Armado ALSV is suited for counter terrorist ops like patrol, special forces operations and QRT or quick reaction teams. The ASLV can also be adapted to be used as a weapons carrier, reconnaissance vehicle, border security unit or for raids in open / desert terrains.
On the inside, the Armado can seat upto 6-8 occupants, including the driver. It gets a PA system, GPS, electric winch, automatic grenade launcher, multiple radios (HF/UHF/VHF) and a self cleaning exhaust scavenging and air filtration system. The latter is useful in dusty areas.
In terms of hardware, the Armado comes with independent Bilstein suspension on all four corners, central tyre inflation system, run-flat 318/80 R17 tyres and more. The tyres are capable of going upto 50km without any air in them. Further, Armado can be configured as both LHD or RHD orientation.
Powertrain of the Mahindra Armado
Mahindra has equipped the Armado with a 3.2-litre turbo diesel unit with direct injection. It is capable of running on NATO-grade diesel as well. In terms of power, the engine develops 215 HP and 500 Nm of torque. Power is sent to all four wheels using a 4-speed automatic transmission. The 0-60 km/h time is claimed to be 12 seconds and the Armado will reach a maximum speed of 120 km/h. The rated payload is 1,000 kg.
Mahindra Defence Systems
MDS in short, the Mahindra Defence Systems is a wholly-owned subsidy of Mahindra & Mahindra. The company makes specialised vehicles for the needs of the armed forces. They are both used domestically as well as exported to overseas countries.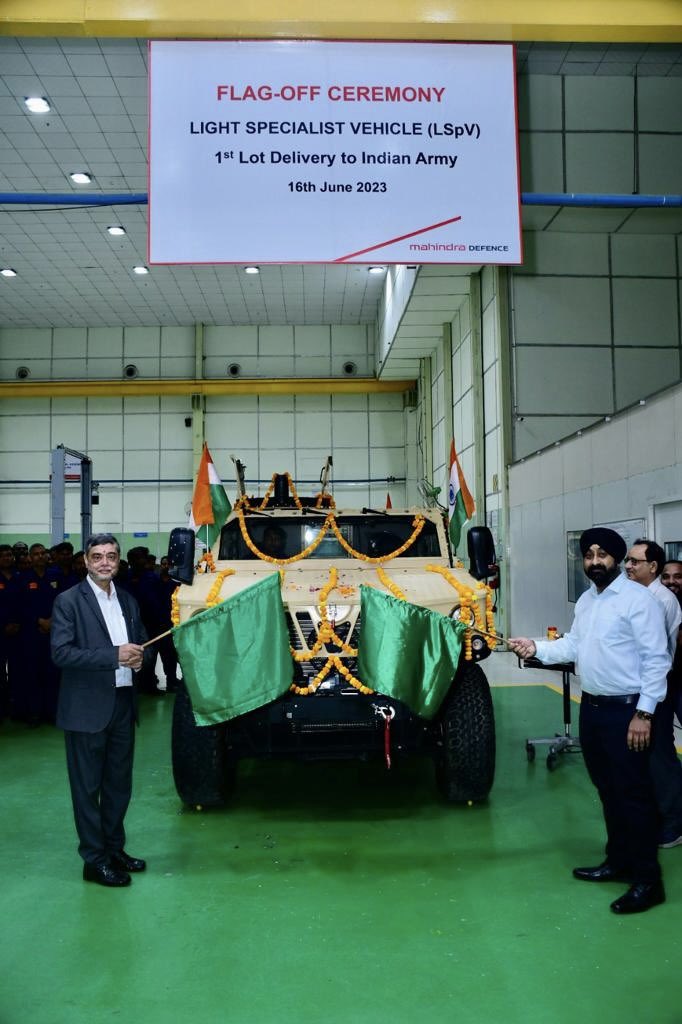 Also Read – Mahindra XUV300 will get a major update soon.