Just days after Suzuki showcased the new-gen Swift concept at the Tokyo Motor Show, camouflaged test mules of the hatchback have been spotted testing on Indian roads, confirming the imminent launch of the updated model in the country next year.
As the camouflaged prototypes continue testing on Indian roads, anticipation grows among Swift enthusiasts for the official launch, expected to bring a host of exciting updates and improvements to this beloved hatchback.
2024 Maruti Suzuki Swift : More Details
The camouflaged test mules indicate that the new Swift will retain its iconic design with evolutionary changes. Despite heavy camouflage, the headlamps and tail lamps are sharper, and the car features a redesigned grille, bumper, and a distinct shoulder line running along its length. While Suzuki refers to it as the fourth-generation Swift, it's essentially an extensively updated version of the third-gen platform. The dimensions are similar to the previous model, albeit with slight changes in length, width, and height.
Although the interior details are not visible in the spy shots, the cabin showcased at the Tokyo Motor Show resembled the Baleno and Fronx models. It featured a floating touchscreen unit, steering wheel, instrument cluster, HVAC controls, and switchgears similar to other Maruti Suzuki models in India.
Powertrain of the 2024 Maruti Suzuki Swift
In terms of powertrain, the new Swift concept introduced a brand-new 1.2-liter, three-cylinder, naturally aspirated petrol engine codenamed Z12, replacing the existing K-series 1.2-liter, four-cylinder powerplant. While specific specifications are yet to be released, sources suggest that the new engine aims for high fuel efficiency and increased torque compared to its predecessor. The Tokyo Motor Show concept included hybrid technology, but sources indicate that the Indian version will likely feature the regular engine without hybrid capabilities.
Launch timeline of the 2024 Maruti Suzuki Swift
The new Maruti Suzuki Swift is anticipated to launch in the second half of 2024 in India. While the concept showcased advanced features like ADAS and rear disc brakes, these features might not be included in the India-spec model. The test mule was also seen with blacked-out 16-inch wheels, enhancing its sporty appearance.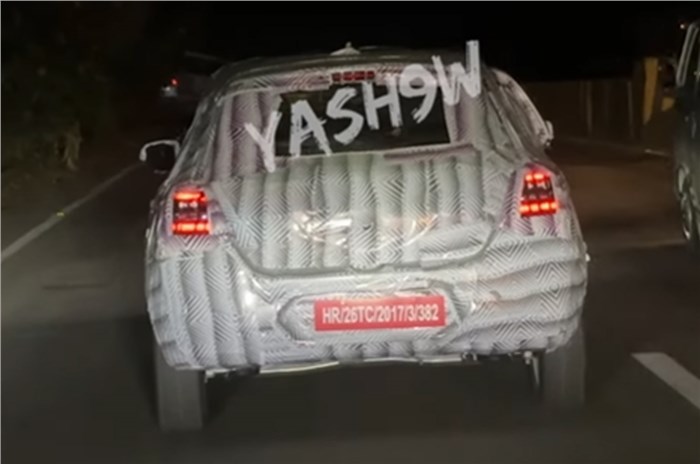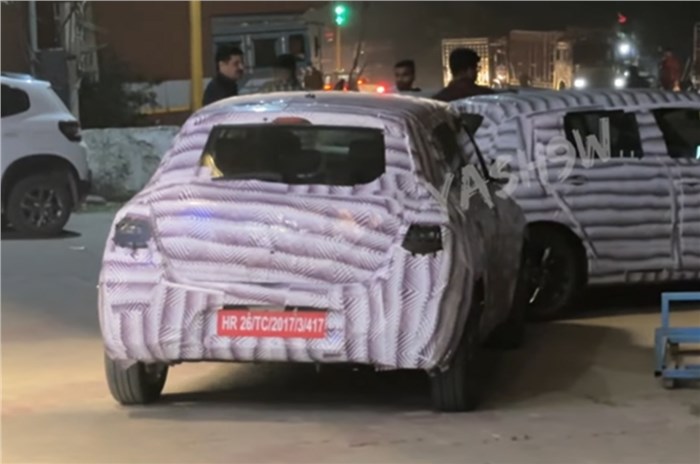 Also Read – 2024 Suzuki Swift hatchback revealed, all-new but looks familiar.